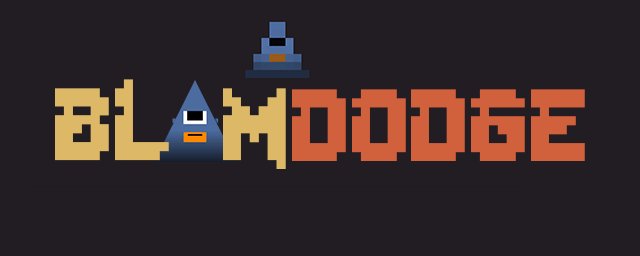 BLAMDODGE - LowRezJam2017
And we're done!
In 27 hours and 29 minutes via Unity Engine.
The goal with this game was to learn Item Pooling (see earlier devlog) and other optimisations for webgames. I think it's semi succesful, but I also found out the Unity's AudioMixers don't really work in WebGL. So swings and round-abouts.

In the beginning the idea was BlamDodgeSkid. Tapping would shoot and dodge but holding would produce a shoot, dodge, and then skid until the player let go of the key. But this didn't really feel very useful and players hardly enjoyed it. So I shorted it to two different levels of shoot-dodging. We also added a larger, stronger enemy to keep the same level of complexity.
The sprites were provided by the lovely Joe Wood, an animator in the Bristol-based company Rumpus Animation.

Files
LowRezJam2017_Web_15_08_17_13_24.zip
Play in browser
Aug 15, 2017
Get BLAMDODGE - LowRezJam2017