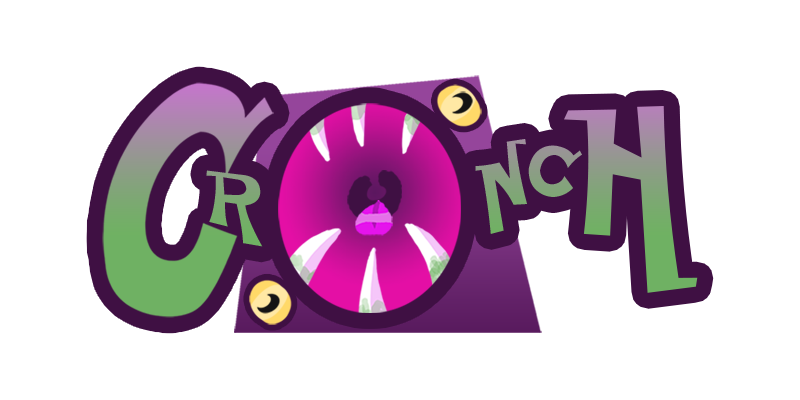 CRONCH - Fuse Jam 3 2019
A downloadable game for Windows
All mouth, no patience.

Tired of being kicked around by big monsters you decide to put your 6 mouths to good use. Roll around and devour as much as you can to grow before the timer runs out - the bigger you are the more you can eat!

---
How to Play

W A S D to control the voracious cube of destruction.
MOUSE to navigate menus.

---
Credits
Jamie Lewis - Game design and code

Jeremy Howard - Music and sound effects

Aaron Hicks - 3D art

Trinity Howard - Logo/UI design and 2d sprites

Daisy Spiers - Texturing and 2d sprites

---

Entry for Fuse Jam 2019, working in a team of 5 using the prompts:

Artifact: a large wooden die

Diary entry: A few dozen insect species are the only life forms on this planet visible with the naked eye, but microscopes show a huge variety of bacteria and other microorganisms hiding everywhere.

Fuse Jam is hosted in Bristol, UK.